Six-Figure Traffic Blueprint Will Teach You to Become a Digital Marketing Master and EXPLODE Your Traffic Naturally and Reliably
Six-Figure Traffic Blueprint Is a Comprehensive Introduction to the Skills and Techniques Used by the Web's Most Successful Bloggers and Webmasters

Six-Figure Traffic Blueprint is, simply put, the most comprehensive guide to internet marketing available on the web today. If you're looking for a way to grow your website traffic and increase your sales, then this is the only guide you need to become a master on the subject.

This is a huge digital book by Ian del Carmen and over 7 contributing authors – all of whom are experts in the realm of increasing traffic and sales.

But what is internet marketing? Why does getting a lot of traffic matter? And how is this book different from the rest?

A Simple Guide to Earning Unlimited Income. For the Rest of Your Life.

The concept of internet marketing is one that attracts a lot of people and for obvious reasons. Internet marketing is a tool that allows you to increase the prominence and visibility of any website, any blog or any online store. If you get good at it, you can increase your 'ranking' on the search engines so that people find you on Google, you can see exponential increases in followers on
Facebook and Twitter and you can build a legion of loyal fans and e-mail subscribers.

Once you do that, you have a captive audience who will trust you and who will readily eat up any material you put out.

Now all you need to do is monetize that website, or make your product/service look appealing and you can start driving huge numbers of sales.

What's even better about all this is that the money will be passive income. If you are selling an e-book, making money from adverts or selling an affiliate product… then you don't need to be physically present to make the sales.

People will continue to find your website and by your products even while you sleep.

And once you've done the groundwork and you've gotten to the point where your website is at the top of the search engines – you'll find that even if you were to leave well alone for two years you'd still be making money.

We're not talking peanuts here either. Affiliate marketing and selling digital products is big money. People with successful blogs and websites are on ridiculous salaries and they have the lifestyles to show for it. They travel, they drive nice cars and they walk with the kind of confidence you only get from being a self-made millionaire.

Try that description on for size for a moment: self-made millionaire.

Feels good doesn't it?

This is possible because those marketers and bloggers have put in the work to position themselves as 'thought leaders' in their niche. They've reached the point where they are authorities that people trust and from there all kinds of amazing opportunities come their way.

A lot of people also get a kick out of this status. How would you like to be a YouTube personality? Or to go to fancy conferences with other 'big names' in your sphere?
Imagine what you'd do with that kind of influence. That kind of success and confidence. All that free time. All that money.

All this is very much possible. It's not a pipe dream but a reality that a lot of people are living right now.

How to Become Rich and Successful With Internet Marketing and Tons of Traffic

Now you're probably rolling your eyes in your head at this point.

You're probably thinking: but if it was that easy, then everyone would be doing it!

Well done for being cynical – you should hold onto that, it will see you a long way.

But the point to bear in mind here is that no one ever said it would be easy.

I said it was possible. I even implied it was very possible. But not easy.

Thing is, getting to the point where you have hundreds of thousands of unique visitors to your website a day is incredibly difficult. And if you think you can just 'wing it', then you have another thing coming.

You think Tim Ferriss became Tim Ferriss because he was lucky?

No – he became as successful as he is because he was smart and because he learned the game inside out. He tested his audience, he carefully selected his niche, he built a blog on a proven platform…

If you started a website today and began trying to promote it on your own, you might be successful. Problem is, it would probably take about 20 years before you got there. Why? Because it would take you that long to learn all the strategies, all the methodologies and all the tools.

That's why you need a comprehensive guide. If you want to learn internet marketing, if you want to know how to get hundreds of thousands of visitors to your site then you need to find a book that can talk you through the entire process in detail.

How Six-Figure Traffic Blueprint is Different and How it Can Help You Succeed

Whether you're a blogger or business owner who already has a website and just wants to get more traffic, or whether you're someone completely new to the game who has never had any experience in internet marketing… Six-Figure Traffic Blueprint will serve as the perfect, detailed introduction to get you to where you need to be.

This is like doing a college course in digital marketing and traffic generation. We start from the very beginning and talk you through every single strategy and every single tip and tool that you could need. By the end, you will be a veritable expert in internet marketing and you will have your very own 'blueprint' for how to achieve success.

The great thing about digital marketing is that it is a precise science. There are strategies you can use that will help you to hack your growth and get thousands of new visitors immediately.
There are tips and tricks you can employ meanwhile that will help you to save years of grinding to get to the top.

With the knowledge of the most successful internet marketers on the web, you will be able to join their ranks in the shortest amount of time.

And best of all, you'll know how to do it again and again.

Teach a man to fish…

CLICK THE BUTTON BELOW TO BEGIN YOUR JOURNEY!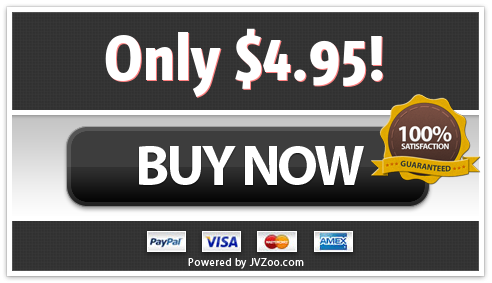 BUY EBOOK FOR ONLY $4.95